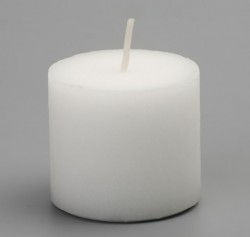 ANNOUNCING THE FUNERAL
Once a funeral is set you will need assistance notifying as many people as possible. Someone close to the family can do this. You can help them with a list of who should be called. Sometimes it is appropriate to put a sign in a building or in a club house bulletin board. Societies or congregations often have telephone committees.
CONFERENCE WITH THE RABBI
Prior to the funeral, you should be meeting with your Rabbi. It is important that you share your thoughts, stories or any particulars you wish mentioned in the eulogy. Ask him to announce shiva arrangements (i.e. place, time, duration) and service information ( i.e. morning and evening, or morning only), as well as whether you wish to invite everyone to a gathering after the funeral.
THE SHIVA HOUSE
The Shiva house will require the setting up of low seating for the mourners, (typically done by removing the seat cushions from a couch). The room can be arranged with a circle of chairs to facilitate shiva visitors. Traditionally, tablecloths or fabrics cover the mirrors. When returning from the funeral, before entering the home, you should wash your hands. It is best to prepare a bowl and a cup of water outside the entrance of the door. Customarily, hands are not dried after washing.
THE DAY OF THE FUNERAL
There is no dress code for a funeral. Generally, one does not "dress up" for a funeral, but wears sensible and seasonal clothing of moderate colours and style. Footwear is a concern in cemeteries, which are often muddy. The limousine will promptly pick you up at the appointed time. Members of extended families not travelling in the limousine can escort the family to the funeral home in their vehicles, behind the limousine. Pallbearers should be identified so that they can be seated in a designated area.
AT THE FUNERAL
You will be received at the funeral home and shown into a private "family room". You will be then asked to inspect the chapel and it's set up. At this time you will have an opportunity for a private moment before the chapel is opened to relatives and guests. Prior to the service, you will have a chance to speak to the Rabbi who will then perform kriah on the mourner's garments. Similar arrangements will be made at a grave-side service.
AFTER THE FUNERAL
Should you require any assistance with regards to chair or coat rack rentals or catering arrangements as well as any other special needs, please speak to the Funeral Director during the arrangements so that your requests can be fulfilled.