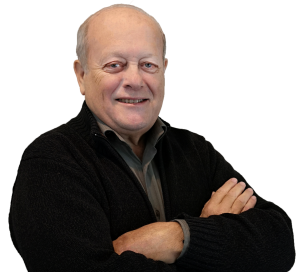 KARTASH, Lanny – March 20, 1945 to June 7, 2020. Son of the late Samuel and Evelyn (Laskin) Kartash. Brother and brother-in-law of Diana (Barry) Krofchick and Judi and the late David Kartash.
It is with profound sadness that we announce the unexpected passing of Lanny Kartash at the age of 75 on June 7, 2020 at Mackenzie Health Hospital surrounded and comforted by his wife and two daughters. Lanny leaves his wife Marilyn (Greenspoon) Kartash of 51 years and his precious family. He was a devoted and loving husband; A caring and proud father and father-in-law to Hailey Kartash (Sam Pineda), Naomi Kartash (Rob) and funny and loving Zaida to his grandchildren Benjamin and Emily (Kartash) whom he adored, and new puppy Riley.
He was able to Facetime with his son-in-law Rob and grandchildren. Emily sang her Torah portion for her upcoming Bat Mitzvah so beautifully and Benjamin had a conversation. Both grandkids sent their love to their Zaida. It meant so much to him.
Lanny will be missed in so many ways. He was a funny, witty guy that just knew how to make you laugh. Amazing sense of humour. Smart and knowledgeable. Graduated as an accountant in the early 70's, started a coffee & tea business with his wife Marilyn in 1989 and became a real estate agent in the early 90's. A real people person loved by those who knew him.  We will miss Lanny greatly.  His wife lost her most cherished half.
A personal message on the website condolence book would be especially welcomed at this time. Services will be streamed online on Tuesday, June 9, 2020 at 1 p.m.  Please go to smclive.ca
Memorial Donations may be made to Temple Har Zion 905-889-2252, Camp George 416-638-2635 https://campgeorge.org/give/, the Baycrest Centre Foundation 416-785-2875  www.baycrest.org/donations, Mackenzie Health Hospital (Richmond Hill) 905-832-4554 https://mhf.akaraisin.com/ui/Ultimate/donations/start