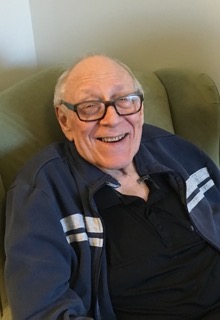 Marty Kravitz passed away peacefully October 30, 2018 at the age of 82.
He is survived by Merle, his beloved wife of 57 years, cherished children Steven (Valerie) and Lisa, and treasured grandchildren, Rachael and Brooke Taggart.
Devoted brother of Lucy Goodman (Stan), the late Adele Mortin (Irv), and brother-in-law of Henry Levinsky (Carol).
Uncle of Bonnie (Larry), Susie, and Brian Goodman and Mark (Deb), Richard, and Larry (Pat) Mortin. As well as Alex (Mariluz) and Sarah Levinsky.
Donations may be made to the Alzheimer Society of York Region at 905-726-3477