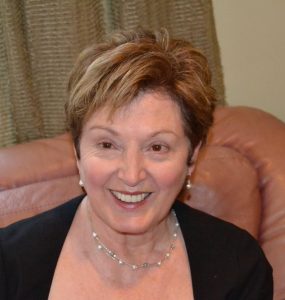 We are deeply saddened at the loss of our beloved Rita Rachael Segal, wife of Melvyn, mother and mother-in-law of Russel and Romy, Steven and Galit, and Lauren; grandmother of Eric, Ilan, Samantha, Joshua, Violet, Emma, Daya, and Colton; daughter-in-law to Cecilia Segal and close friend to so many wonderful people.  Rita was born in Salisbury, Rhodesia to the late Rahamim and Violetta Saul.  She was the younger sister of the late Rueben, Maurice and Ezra Saul.  She moved to South Africa in 1967 and married Melvyn in 1969.  Together they made a wonderful life and were surrounded by close family and friends.  The family immigrated to Canada in 1986 where their family grew.  Rita devoted her life to her family, friends and her community.  She loved life and her vibrant and warm personality was evident in everything she did. She will be greatly missed by all.
Rita's most cherished charity was DANI.  Donations can be made to DANI in her honour at dani-toronto.com/donate or call 416-666-7427.
Due to COVID related restrictions the funeral and prayers needs to be limited to immediate family members only.  For those that wish to drop by during the Shiva week please email Lauren at lr_segal@yahoo.ca  to schedule a time.