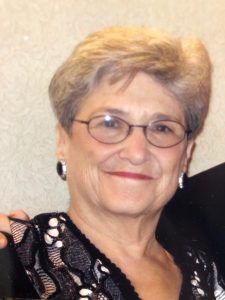 We announce with great sadness the death of Sandra Kingstone in her 84th year on May 16 2020, at Sunnybrook Hospital. She was without question the very best friend and soulmate of Sheldon for 63 1/2 years. Proud Mother and Mother-in-law Of Brian and Dena, Lori and Sam, Debbie and Ian, Neal and Sheryl, Michael and Lysa. Beloved Bubby to Hilary and Natan, Julia, Sarah, Rebecca and Aden, Naomi, Zev, David, Matthew and Krystal, Erin, Rachel, Dina, Ben, Hayley, Reve, Avelyn. Predeceased by her sister Ann Lita Friedman. Lovingly remembered by her brothers and sister-in-law Sheldon Friedman and Bobby and Judy Kingstone. Much loved by many nieces and nephews and the extended family of Shauls and Zanes.
A memorial donation in Sandra's name to your charity of choice would be appreciated.
Currently funerals and shivas and private, we hope to gather at an appropriate time for a celebration of Sandra's life.
In accordance with the Government of Ontario's regulations, the maximum number of attendees for any funeral service is 10. Thank you for your understanding.